Useful Links
Sunday Worship Service: February 5, 2023
9:00 AM
Sacrament Meetings are no longer broadcast to the general public.
If, due to health reasons, you are unable to attend Sacrament Meeting in person,
please contact the Executive Secretary (Mike Miller), and he will provide a link.
Second Hour
12:30 PM
Second Hour classes are no longer being broadcast or streamed. Please attend in person.
Miscellaneous
2022 Tithing Declaration Sign-Up Sheet

Church Calendar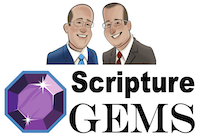 Scripture Gems Podcast
(Full YouTube Playlist)


Come, Follow Me Lesson: January 30-February 5, 2023
Matthew 4; Luke 4-5